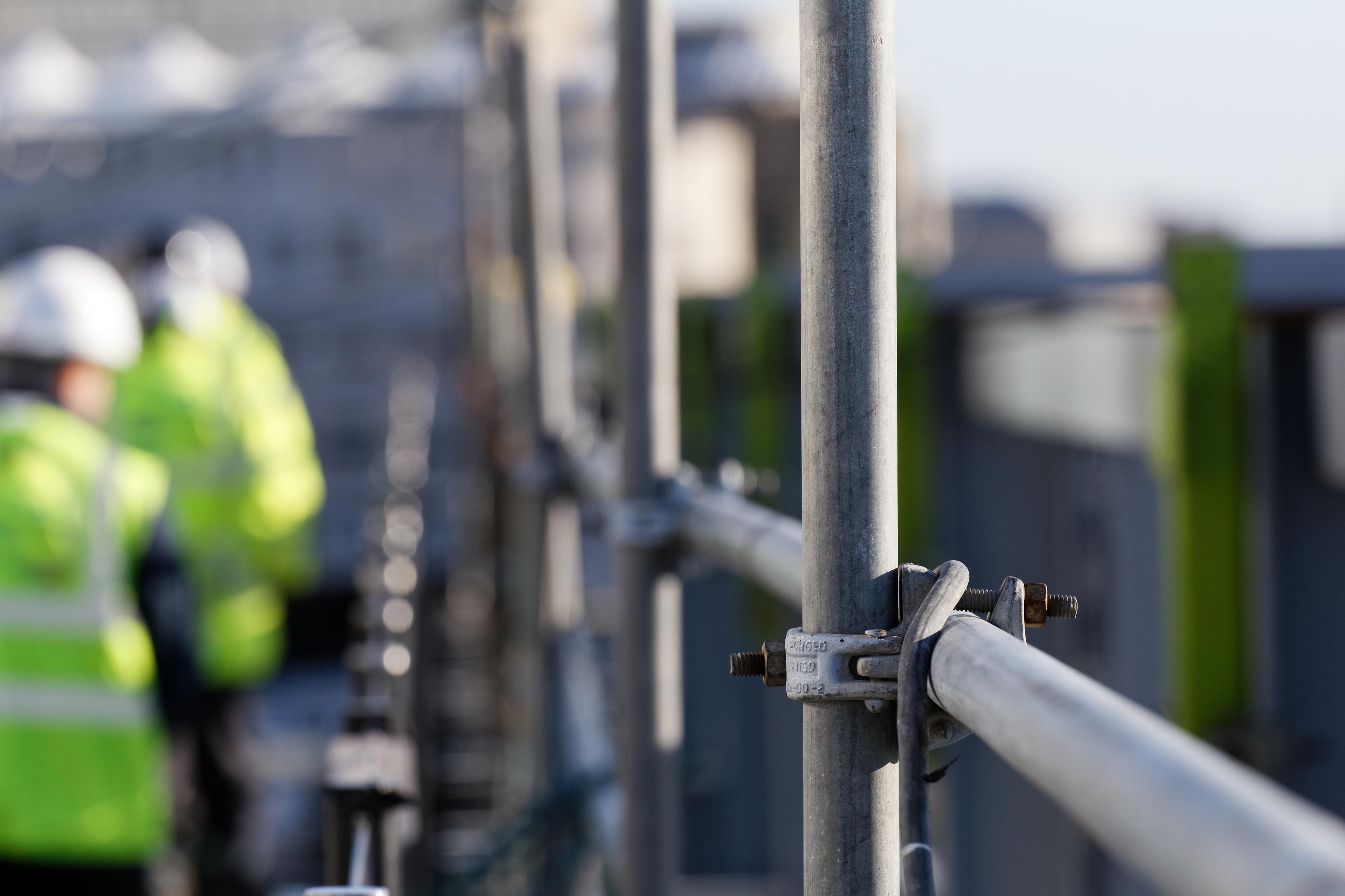 Eradication of fatal accidents is achievable
News
Although progress has been made in the field of occupational health and safety, 12 workers still die every day in the European Union. The European Trade Union Confederation ETUC calls on the European Union, its member state governments, and employers to genuinely commit, and take the actions needed, to achieve zero death at work.
Workplace accidents, which lead to the death of employees, are documented also in Finland. Often these could have been prevented in advance. According to the Finnish Workers' Compensation Center, there were a total of 11 deaths in 2020. However, that is 11 deaths too many.
In the rest of Europe, the situation is even more serious. In 2018, more than 3,300 fatal work-related accidents and 3.1 million non-fatal accidents were recorded in EU member states (27). More than 200,000 employees die each year from work-related diseases. Cancer is the leading cause of work-related deaths, accounting for 52 percent of all work-related deaths in the European Union. 80 percent of all work-related cancers are asbestos-related, resulting in 88,000 deaths each year.
Luxembourg and Romania topping the statistics
Luxembourg had 6.42 fatal occupational accidents per 100,000 workers in 2018, and Romania was also above the special value (5.27). The lowest number of work-related deaths were recorded in the Netherlands, with an average of 0.87 occupational accidents per 100,000 employees. In Europe, the majority of documented fatal accidents (96 percent), were men.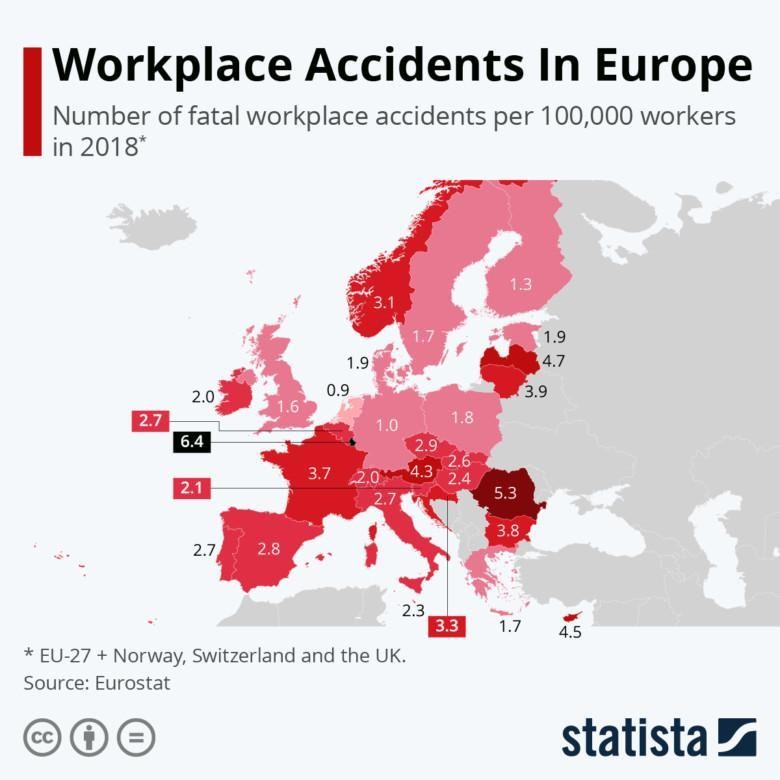 Actions to make workplaces safer needed
Half a million fewer workplace safety inspections are taking place across Europe now than at the start of the last decade, the ETUC's analysis of International Labour Organisation data has found. The numbers are worrying.
The findings come as the European Trade Union Confederation launches a manifesto for Zero Death at Work. In its manifesto, the European trade union movement urges employers to make occupational health and safety a basic ILO principle and right at work. This would prevent work-related illnesses, injuries and deaths of many employees.
Fatal accidents at work are decreasing, therefore zero death at work is not an impossible goal. What is worrying, is that while the fatal accidents are decreasing, occupational diseases are increasing.
The EU's current health and safety strategy says "All efforts must be deployed to reduce work-related deaths as much as possible, in line with a Vision Zero approach to work-related deaths". This is good, but the actions promised in it will not achieve zero deaths.
To put an end to work-related accidents and occupational diseases, as well as the exposure of workers to dangerous substances, including carcinogens, this requires a joint effort. The physical and mental health of employees must be put in focus in the organizing and planning of all work at the workplace.
This will require action at EU, national, sector and company level, with legislative as well as other initiatives involving trade unions and employers: including increased education, training, monitoring, prevention, protection, reporting, inspection, enforcement and penalties.
Finnish MEPs joining the campaign
In its campaign, the ETUC calls for more occupational health and safety training, workplace inspections and penalties to achieve zero deaths at work by 2030. Several Ministers, Members of the European Parliament, trade union leaders and occupational health and safety experts have signed the manifesto.
Among the Finnish MEPs, the manifesto has been signed by Miapetra Kumpula-Natri and Eero Heinäluoma (S&D), Silvia Modig (The Lefgt, GUE/NGL) and Sirpa Pietikäinen (EPP).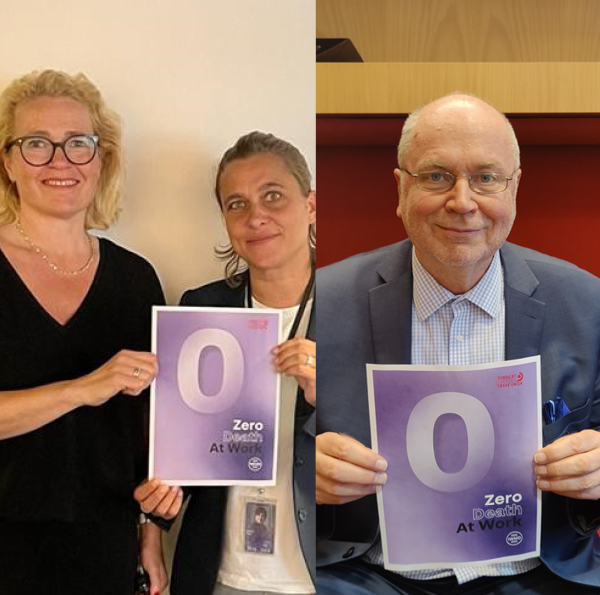 The Finnish Minister of Employment, Tuula Haatainen, is also among the most recent signatories.
It's not too late to show your support for better occupational health and safety. In ETUC's forum Action Europe, you can sign various petitions, one of which is related to occupational safety and the campaign "Zero Death at Work". You can find it here.