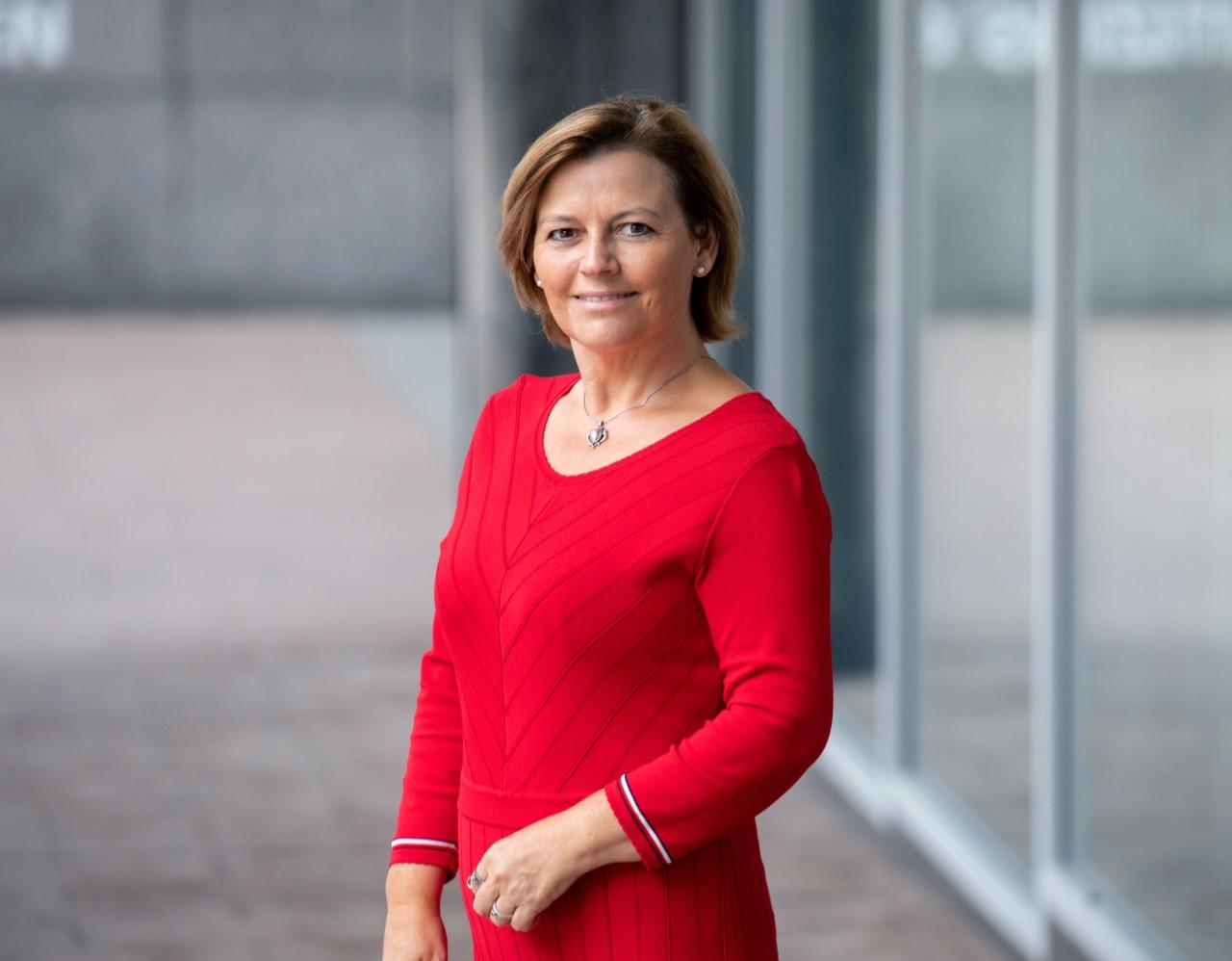 MEP Marianne Vind: "On this day my thoughts are with the Ukrainian women."  
News
The International Women's Day is celebrated annually on March 8 to commemorate the cultural, political, and socioeconomic achievements of women. The idea of an annual "Women's Day" was, as a matter of fact, raised among European working women at a Socialist Women's Conference in Copenhagen in 1910. Since the decision to establish this day as a way of promoting equal rights, including women's suffrage, it has remained a special occasion for many.
"I always look forward to this day as it is when we can address all issues that are important to women. It also makes me slightly sad, because there is a wide range of things that we need to improve. We need to raise awareness about gender equality, pay gaps and women rights among other things", says Marianne Vind, a Danish MEP.
"I see that trade unions in Europe are working relentlessly with this agenda. I can only praise their work", she adds.
Workers' rights have been, as for long as she can remember, close to her heart.
"I was a shop steward for Laboratory Technicians at Novozymes in Denmark. During that time we were three workplace representatives for 100 Lab technicians", she recalls.
After 10 years as a shop steward, she was elected chair of the Danish Trade Union for Laboratory Technicians, which is part of HK Denmark. Later on she was asked to stand as a candidate at the union's Congress. That is how she became the Vice Chair for HK Private. An era that lasted for 8 years until the European Union came into the picture. Ole Christensen, a former Danish S&D Member of the Parliament, retired when his period came to an end in 2019.

"I felt there was the need for the workers' voice in the EU", says Vind about the career change in 2019.
Today she is an active member of the Committee on Employment and Social Affairs (EMPL) and Vice-Chair for the Delegation for relations with the countries of Southeast Asia and the Association of Southeast Asian Nations (ASEAN).
A big part of the Parliamentary work is done in committees, where MEPs bring forward reports and amendments and deal with the legislative proposals. They also conduct negotiations as rapporteurs and shadow rapporteurs with the Council on EU legislation. The so called "files" can become recommendations or directives, that are adopted in the 27 Member states.
When looking at Marianne Vind's contributions to plenary debates since 2019, you can see there is a focus on working life issues, Occupational Health and Safety issues and human rights and equality issues.
"This is true. I have a good knowledge of these in particular because of my trade union background. Currently, I am one of the rapporteurs on the new EU strategic framework on health and safety at work post 2020, which includes better protection of workers from exposure to harmful substances, stress at work and repetitive motion injuries. There are quite a few of us MEPs working with employment and labor issues, and I feel I have found my area of expertise."
She admits having a huge network also makes it easier when dealing with these specific matters.
"I have close contact with the Swedish MEPs, but I do miss having colleagues from Finland. It would be helpful if there were three countries sharing ideas", she adds.
Marianne Vind describes the Parliamentary work as extremely visionary and empowering. MEPs need to consider competences and the legislative scope in the EU. But looking beyond that, it can be very creative.
"The Parliament has a lot of vision whereas the focus is always on the people. From trade union perspective, I always point out the importance of everyone having a good life. If you are talking to the Council, their point of view is on a national level of each country. This is the biggest difference", she explains.
In her role as a rapporteur of opinion Vind has been working closely on the directive for platform work. There is a call for a directive. She describes the situation for platform workers in Denmark and in Belgium as bad. Riders have poor working conditions, lack proper rights and are still regarded as self-employed.
"When it comes to platform work, we have cross-border problems. Therefore, we need solutions on a European level. The companies we are dealing with are huge. A small country like Denmark cannot do anything to force these actors to treat their employees better. We need the power of EU to do that", she points out.
"Luckily, the Commissions' proposal, which came in December, was pretty good. Let's see what can be done with it down the line", she adds.
How can we guarantee that those who would like to be self-employed can continue to be that?
"We need to find a balance, that's for sure. Sadly, we can see too many workers disguised as self-employed in platform work. In my opinion, that is an employer escaping its responsibilities as an employer. We need to make a division between those who want to have their own company and set their own price and those who don't have the possibility to negotiate a price nor decide on working hours".
The unclear employment status of platform workers also attracts criminal activities. The Belgium media has exposed cases, where workers, who are illegally in the EU, have bought company numbers through Market Place on Facebook. They end up paying up to half of their earnings to the seller.

"This is organized crime, which has to be stopped", she emphasizes.
Among current Occupational Health and Safety issues, worth mentioning is besides the EU strategic framework on health and safety at work post 2020, the question of workers' right to disconnect. It was raised, once again, in the Parliament. "We really need to do more to prevent work-related stress, which has increased exponentially due to telework during the pandemic. I hope we could have a directive stating that each company in Europe should make their own policies on workers' right to disconnect. It is too difficult for us in the Parliament to define any specific working hours, as all companies are different", comments Vind.
In regard of gender equality in working life, what can be done on a European level?
"The most important thing is pay transparency", Marianne Vind says and refers to the gender pay gap, which is 13 % in Europe.

"That is too much, and we need to find ways to enhance pay transparency and stop pay discrimination in companies", she adds.
More transparency in pay would help uncover unjustified gender-based pay differences for equal work or work of equal value and help victims of pay discrimination to seek redress and enforce their equal pay right.
The Pay Transparency Directive, which is a proposal on pay transparency to ensure that women and men in the EU get equal pay for equal work, is coming up for a vote on March 17 in the Parliament.
"The more pay transparency is discussed, the better it enforces workers' equal pay rights. That is why we need to keep the discussion going at workplaces and in society in general", she adds.
The Nordic countries are not an exception. Statistics from 2020 show that the difference between gross average hourly earnings of male and female employees in Denmark and Norway is only slightly above the EU average of 13%. In Finland the figure creeps to 16.7%. Sweden comes out best with 11.2% and Iceland with 13%, but still lags behind Luxembourg, Romania, Slovenia, Italy and Poland, which all manage a pay gap of 5% or less.
One the one hand Nordic countries are regarded as role models on gender equality, but on the other hand Nordic women still running behind men in pay, management, and company ownership. Some progress can be seen in the public sector but there are still surprisingly few women in senior private sector roles. Only 28% of managers in Denmark are female, rising to 32% in Finland and Norway, and 36% in Sweden, according to a report by independent think tank The Cato Institute in 2018. Iceland is the highest-scoring Nordic country, with 40%. But that is still three points behind the US, where 43% of managers are women.
"The glass ceiling is still there for Nordic women. As one of the few women in a top trade union job, I recognize the glass ceiling also within the movement", Vind says.
A wide range of leadership standards and traits are also typically associated with men and especially white men.
"I am very short and because of that many people do not take me seriously, especially men. This surprises me each and every time", she adds.
Vind has also been involved in a file on Women in decision making on company boards, including the state of play on the directive on improving the gender balance among non-executive directors of companies listed on stock exchanges and related measures. The European Commission has yet not included it in its work program, nor is it listed under the French Presidency.
"This is something nobody wants to touch, but the problem is still out there", she points out.
The Parliament has in the past given resolution on the subject, and it has called for more women on company boards. It remains on the agenda.
Marianne Vind points out that the right to parental leave for both mums and dads is a key factor for gender equality in work life.
"Day care system also enables women to go to work. Now we are coming back to national competences, where the EU cannot make any decisions. But the EU can push their member states to offer day care services. It is unacceptable that still today, it is a challenge for a mother to have a career and a managerial job, but not for a man".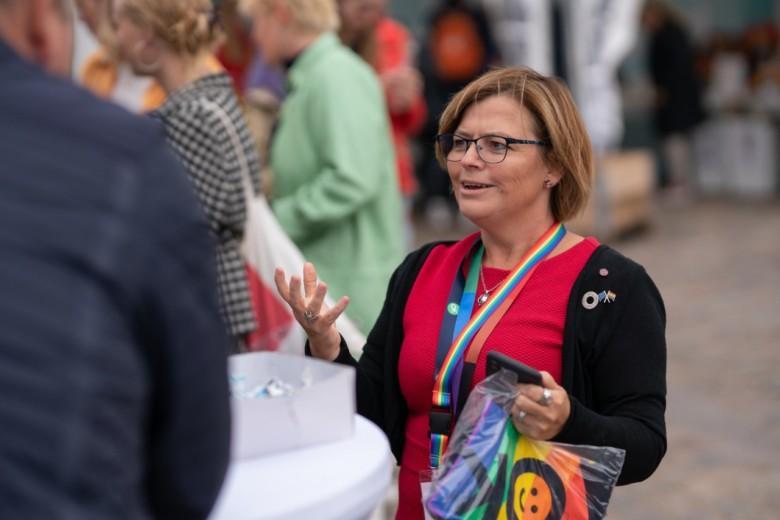 A profile of Marianne Vind
Born in: Køge
Living in: Saint-Gilles
Best/worst thing about Brussels: A wide range of excellent restaurants / garbage in the street
Passionate about: my work as I want to help people to have a better working life
Role model of leadership: Lizette Risgaard, President of LO, The Danish Confederation of Trade Unions including the Nordic iconic leaders Gro Harlem Brundtland, a previous Prime Minister of Norway and Vigdís Finnbogadóttir, a previous President of Iceland. They all set the agenda for the world.
If I was not an MEP, I would be: a trade unionist, an NGO-worker or working at a think-tanker.