News
On a mission to end work-related accidents and illnesses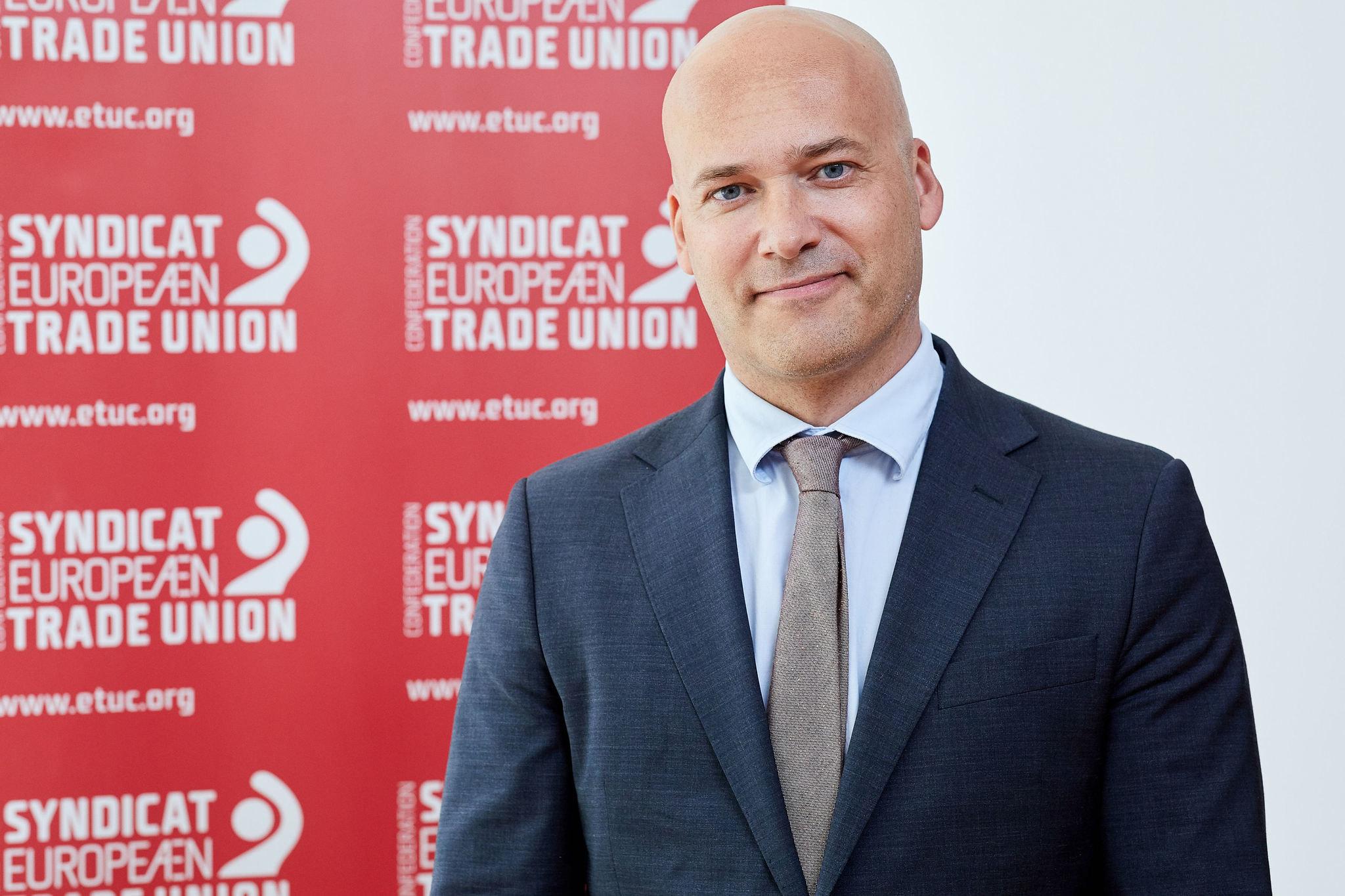 In his role as Deputy General Secretary of the European Trade Union Confederation ETUC, Claes-Mikael Ståhl points out that his priority during his time in office is to make a difference. Ståhl deals with trade, mobility, employment, cohesion funds and occupational health and safety (OSH issues), which he was assigned to when appointed DGS in September 2021.
"I left my position as a legal advisor at LO Sweden, where I worked with collective bargaining and EU affairs for the last 15 years. Coordinating trade unions intrerests and opinions, looking for compromises and ways to act jointly on matters, is familiar to me. In that sense, I am used to a multitude, which you also find at ETUC with its 92 affiliates from 39 countries", he says.
Taking on an international position required him and his family to relocate to Brussels.
"We got here about seven months ago and it is still early days", he says and refers to general challenges when settling down in a new country.
ETUC is known as the voice of European workers in EU decision-making. Ståhl knew what he was signing up for. 20 years ago he worked as the Legal Advisor on the Service Directive and on the Laval case, which got quite a lot of media attention, as the Swedish Labour Court referred the case to the European Court of Justice. The ECJ ruled ruled that the right to industrial action can sometimes be justified under EU law to protect against social dumping. Legal work was carried out in close co-operation with the ETUC.
"The values at ETUC tend to be the same nowadays, but the wave on words varies. In that sense, it felt like coming home when I started working here last autumn", he says.
As the oldest child in a family of six and always negotiating between all parties, Ståhl's skills as a mediator will come handy when digging deep into upcoming challenges in the area of OSH. There has been a real speed up for occupational health and safety issues on the European level eversince Jean-Claude Juncker became President of the European Commision and lately under Ursula von der Leyen's time in office.
"My priorty is to make the compromises that are needed in order to make things happen. There are a number of interesting dossiers such as the Asbestos at Work Directive and the Directive on Carcinogens, Mutagens and Reprotoxins at Work (CMR Directive) within this field. I want to take this opportunity to make a difference", Ståhl says.
"In the aftermath of COVID we see the psychosocial risks at work, with the ultimate being suicide. We also see the need for a legislation that covers workers' psychosocial risks at ETUC", he adds.
Occupational health and safety is so much more today than workers getting injured by machines. It is also about preventing people from getting sick or being damaged by work, not only physically. A modern OSH agenda has to address all these issues, Ståhl emphasizes.
That is why the Deputy General Secretary expresses his happiness about dealing with this specific dossier at the ETUC.
"Occupational health and safety issues make a real difference for people at workplaces. When you ask people what they want to change at their workplaces, it is often something connected to OSH. Too often the focus is on economic factors and not on what workers need or want at workplaces", Ståhl says.
Statistics can share some light on what we are talking about when referring to preventing health and safety at work. More than 200 000 workers die each year from work-related illnesses with cancer being the leading cause of work related deaths, accounting for 52 % of all work-related deaths in the EU. 80 percent of all occupational cancers are asbestos related, leading to 88.000 deaths annually. Strengthening the rules and better protecting construction workers from the dangers of asbestos are key to saving lives. That is why ETUC has called on the European Commission to work for a global ban on asbestos among other things.
During the year of 2022, a revision of two major directives is expected. When it comes to the Asbestos at Work Directive there should be a proposal from the Comission right after the summer.
"At the ETUC we are expecting that. My hope is that we will be able to deliver as much as possible during the Swedish EU Presidency, which begins in January next year", Ståhl says.
The second key directive is the Chemical Agents Directive (CAD). It is estimated that about 2 million workers in the EU member states are exposed at work to at least one toxic substance that adversely affects reproduction. According to Ståhl, a proposal from the Comission is estimated to arrive sometime after the summer period.
The Directive on Carcinogens, Mutagens and Reprotoxins at Work (CMR Directive) was recenty revised for the fourth time. Until now, the content only covered carcinogenic and mutagenic substances, while now it also covers reprotoxic substances. This constitutes a major step forward for the protection of the millions of workers in the EU exposed to these substances — causes of infertility, miscarriages and/or foetal malformations.
In a column for Social Europe in January, Ståhl raised a strong point on the fact that workers are dying just trying to make a living. This is unacceptable, and the ambition is to cut workplace accidents and diseases to zero by the ETUC. The campaign "Zero Vision on Death", that is yet to be launched, will be sending the same strong message.
Collective problems call for collective solutions. Through the ETUC, trade unions are working together to press for a Europe without occupational accidents and diseases, via concrete action to ensure all workers enjoy the right to a safe and healthy working environment.
"With enforcing the right actions we can ensure a lower exposure to chemicals and by that less workers diying from cancer. This is why legislation and collective agreements play such important roles".
In the coming years, Claes-Mikael Ståhl expects to see a significant drop of work-related cancer cases in Europe.
"This is the reason why OSH is a very gratifying area to work within. You can actually see the difference in the work you are doing", he adds.
The pandemic multiplied the already vast array of health risks – physical and psychological – at work places.  
"During the COVID-19 crises, an increase in stress and psychosocial risks was detected. Therefore, it is not surprising that ETUC is calling for a Directive on Psychosocial Risks", he adds.
Many of the measures taken during the pandemic have brought the psychosocial side of work to the core of OSH. Ståhl sees an urgent need of an initiative on a European level. Partially, due to the fact that the world of work has undergone irreversible changes.
ETUC together with Eurocadres has also put together a 5 pillar programme for a directive on psychosocial risks. Better procedures to prevent stress and stronger demands on employers are some important demands.
"It is about creating conditions for workplaces to talk about stress and finding ways to adress the stress in a constructive way", he elaborates.
Problems with mental health still remain a taboo, but more and more workers are opening up about their struggles. The pandemic caused something of a tsunami of depression, anxiety, and fatigue. Thanks to the pandemic the subject was put on the agenda, Ståhl gathers.
"Luckily, people have found courage to talk about these issues, not only on the labour market in general terms, but also at workplaces. Mental health is closely connected to the way we work today and the ability to find a balance between working and private life, as well as the right for workers to disconnect", he points out.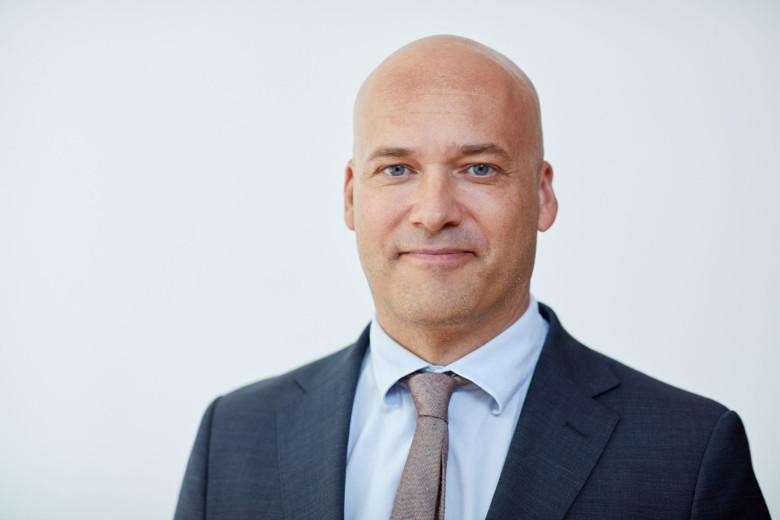 A profile of Claes-Mikael Ståhl 
Born in: Södertälje in Sweden 
Living in commune: Waterloo 
Best/worst thing about Brussels: Best thing is the people, worst the traffic. 
Passionate about: compromises 
Role model of leadership: John Monks, previous General Secretary of ETUC  
If I was not a trade unionist, I would be a professor.