Time to eradicate energy poverty!
News
It's never been clearer than now that our current energy system is failing people and the planet. This year's energy poverty awareness week gave an opportunity to raise a collective voice for those facing energy poverty and demanding the right to energy for all.
The Right to Energy Forum was held this week in Brussels. Organizations, grassroot activists and policymakers coming together to discuss about the citizens who have been paying the price for the energy crisis we are in right now. What needs to be pointed out, is that energy poverty is not a personal burden, it's a structural failure exacerbated by Covid19 and the energy price crisis. The surge in energy prices that started in 2021 and worsened with Russia's invasion of Ukraine in February 2022, along with the impact of the COVID-19 crisis, are likely to have worsened an already difficult situation for many EU citizens.
According to Eurostat's figures, about 35 million EU citizens (approximately 8 percent of the EU population) were unable to keep their homes adequately warm in 2020. And as gas prices has skyrocketed 7 in 10 Europeans are struggling to pay their bills, fossil fuel companies are making back-breaking profits (about $200 billion for 2022).
Tackling energy poverty is a challenge, but possible with the right measures and policy focus according to many of the speakers and activists that were heard during the Right to Energy Forum. Let's take a look at some of the solutions communicated this week.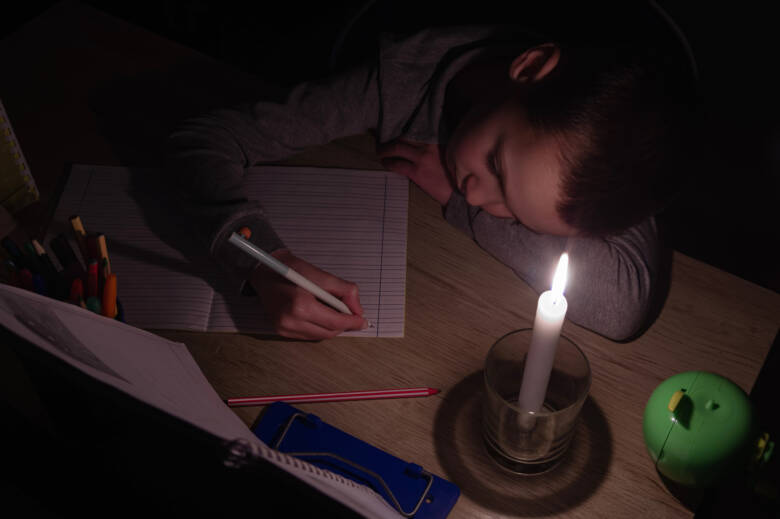 Put a ban on energy disconnections
Sarah Coupechoux, a represent for the Foundation Abbé Pierre, working on housing rights and with homeless people in France, talked about the right to energy for all and highlighted the situation in France. She underlined the need for a ban on energy disconnections.
In France energy prices (gas, electricity and petrol) rose by 28 precent between the second quarters of 2021 and 2022. The increase would have been the double without the energy shield measure taken by the government.
"There are about 12 million people living in energy poverty in France. There has been an increase of 17 percent in unpaid energy bills and 280 000 electricity disconnections have been carried out. In addition, a big number of households are saying they cannot afford to pay the energy bills any longer", she described.
The foundation she works with acknowledge that the deprivation of electricity has very concrete effects on the health, safety and life of households. Heating options and the general comfort of living during winter months has deteriorated rapidly in badly built houses. Therefore, energy efficiency renovations of old buildings are high up on the list of measures and solutions in Europe. But once again an option, which not necessary is realistic for poor people.
In the fight against energy poverty Coupechoux mentions access to energy as a basic necessity as a key factor. The organization is proposing to replace electricity disconnections by a Minimum Electricity Service for all. This means in practice that energy suppliers would no longer have the right to disrupt the supply of electricity, but could in the event of long-lasting unpaid bills, introduce a reduction or limitation of power.
"As a water disconnecting ban is in place in France, why not put a general ban on disconnections".
France has a winter truce of energy disconnections between 1st of November to 31st of March. When there are unpaid bills the energy provider has the possibility make limitations on the usage, but there is also energy vouchers for 1050 euros per household.
"There is no concrete effect on the distribution, and it does not ensure a minimum service without disconnection", she points out.
What are the possible solutions on an EU level? According to Sarah Coupechoux a ban on electricity disconnections for vulnerable people in time of crises is the tool recommended by her organization as well as many other European and national organizations as well as trade unions, as European law is insufficient to protect households in arrears.
"Now is the momentum to launch ambitious socially fair measures", she points out referring to the cost-of-living crisis accompanied by an inflation.
"The directive on Electricity Markets gives the possibility to member states to ban energy disconnections but what makes it problematic is that each member state has to define vulnerability and vulnerable consumers. This makes it unequal across the EU".
With the increase in households unable to pay their energy bills, Sarah Coupechoux sees only one solution:
"Unpaid bills would need to be included as a criteria of vulnerability."
As energy is becoming a global luxury product, could universal basic energy be the answer?
Energy Analyst Mehmet Bulut from Greenpeace International highlighted energy poverty from an international point of view.
According to the International Energy Agency, there are 775 million people without electricity globally. For the first time in 20 years, the number of people without access to electricity is set to increase. The trend has changed due to fuel prices. 100 million people who have had access to electricity are going to lose it, as they will not be able to pay.

"This is the harsh reality we are facing", Bulut said.
Energy poverty is a multidimensional issue and impacts on all aspects of life and you don't need to travel too far to see energy poverty. It is right under your eyes even here in Europe.
"I can mention one tragic example where a Belgian woman and her daughter died as they used a grill to heat their home, which is unacceptable in one of the richest regions in the world".
What Bulut finds interesting, is that the issue of energy poverty has mostly been an academic and an NGO-related issue, but now it is on the rise also on the political agenda with the energy crisis.
There are issues that are closely connected to energy poverty and energy disconnections as they asymmetrically impact certain demographic groups as well and increasing injustices.
"Minority groups are more impacted, women due to the pay-gap and gender-equality issues as well as single-parent households, which again are led by women. The financial equality that women were having or were progressively moving towards, can be wiped off due to the energy crisis. There is also increased health issues, as people get sick when they cannot heat their home, which increases health care costs etcetera", he pointed out.
According to the Right to Energy Coalition there are around 7 million Europeans, who are served with disconnection notices each year. The exact number of disconnections is in the dark, as there is not enough detailed information. There is also no uniform way of regulating disconnections as it can happen as soon as 5 days after the first notice in some Member States.
"One of the worst things is that when you are disconnected, you have to pay, in some countries, around 100 euros to be reconnected to the energy company. We are talking about people with no extra means to begin with", Bulut said.
As facts are the best way to bring issues to the frontline, Bulut gave a few striking examples of what we are dealing with:
"In the EU we have as many as 100,000 citizens dying each year because of a cold home. In Spain more people die prematurely due to energy poverty than from car accidents. And with the increase in energy prices, people have to work close to 2 months to pay for their annual energy bills".
Access to clean energy is a human right according to Greenpeace. Sustainability is also an important factor to take into account when discussing solutions.

"People should be given the measures and tools, information, and financial means to use energy more efficiently. Universal basic energy could be one way to do ensure this combined with targeted measures and progressive rates that encourage energy efficiency savings for users that use the most", he mentioned.
The biggest winners are the big gas and oil companies
Sarah Biermann Becker from Global Witness talked about the profits that oil and gas companies have made in the last year due to the three of the defining crises; the global cost-of living crisis, the war in Ukraine and climate breakdown. High energy prices are causing huge transfer of wealth from consumers to producers. The biggest winners of this gas-market crisis are the big gas and oil companies, which have become cash machines.
"Record high profits were reported for the five biggest oil and gas companies", she said referring to BP, Chevron, Exxon Mobile, Shell and TotalEnergies.
According to Global Witness's assessment all the five companies' total profit adds up to a 195 billion dollars, which is almost 120 percent more than the previous year. This is the highest level in the industry's history. Exxon Mobile is in the lead and on a global scale, accordingly to the International Energy Agency, together with the global gas and oil industry their profit jumped to 4 trillion dollars last year.
"Incidentally, 4 trillion dollars is the same amount of annual investments in clean energy, that the world needs by 2030 to meet the zero targets", Biermann Becker pointed out.
She continues:
"Last's years excess profits and windfall profits are sudden and significant increases in the companies' financial returns and not due to their own making, but due to external events", Bermann Becker said.
Profits count as excess profits, if they are more than 20 percent above the average return of the previous four years. When looking at the result in 2022 together the five companies made 134 billion dollars in excess profits predominately due to the war in Ukraine.
"Oil and gas companies allocated only a tiny fraction of their capital expenditure to renewable sources in 2020 and 2021. Mostly the financial gains are being returned to shareholders and investors and oil and gas infrastructure".
One thing to note according to Biermann Becker, is that sometimes the company even separates between truly renewable energy (like solar or wind) and other investments that they just call low-carbon, which for example sometimes include hydrogen or in Shell's case also include fossil gas.
"Shell recently invested 1,5 percent of total expenditure in 2021 into wind and solar power generations, despite claims of much higher investments. Despite of high profits, companies are not necessarily investing that in renewable sources".
Who are the losers? Well, governments and people are carrying the costs. Think Tank Bruegel published figures on how European governments have allocated funding to protect people and businesses from the energy crisis. She mentions a few examples of what last year's excess profits could pay for:
"Chevron's 27 billion dollars could cover these governmental protection costs for Bulgaria, Croatia, Romania, The Czech Republic, Latvia, Slovenia and Estonia combined".
Perhaps the most appropriate comparison what profits could pay for, given that the oil and gas industry is the primary driver for the climate crisis, is that the 134-billion-dollar excess profit could cover 4/5 of the damages caused by the 10 worst climate extreme weather events last year.
This increase in profiteering could also according to Sarah Biermann Becker become a catalyst for change. "There is no silver bullet to solve these crises, but Global Witness believes there are 3 general principles that can help guide Europe to the right solution".
"The most vulnerable people need targeted support. People who are already in energy poverty get support through the crisis and to institute permanent protection for them. Secondly, governments need to ensure polluters pay and don't profit from this crisis. There is call for Western countries to progressively tax windfall profits, so that the gas and oil industry pay and protect those who are the most vulnerable communities and countries from the energy and climate crisis. Thirdly, governments should build new fossil fuel infrastructure or sign long term fossil supply contracts".
It is possible to substitute Russian gas pipe by ramping up home insulations and energy efficiency measures and renewable electrification.
Fundamentally, gas prices might according to Biermann Becker remain high for years to come and dependency on gas will continue to entrench the problem of energy poverty and climate crisis.
"Now is the time to accelerate to green energy transition because it's the bedrock to ensuring the right to clean and affordable energy for everyone", she said at the end.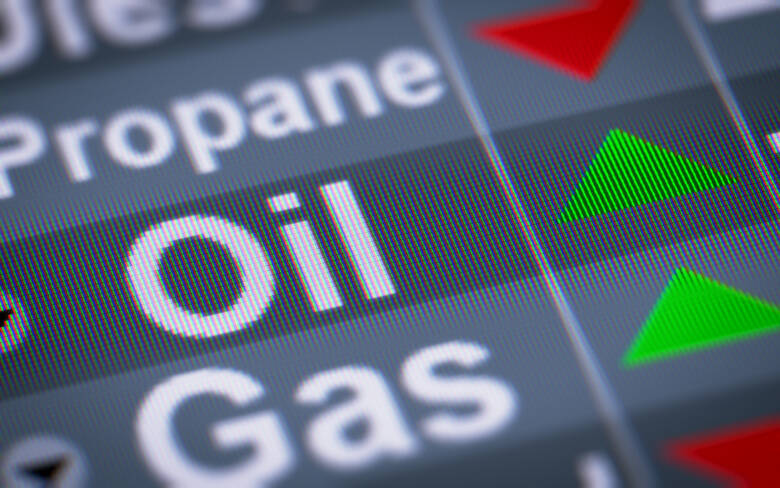 Taxes are part of the solution. Global justice has to be taken into account.
Tove Maria Ryding, Policy and Advocacy Manager at European Network on Debt and Development (Eurodad), focused on ways of finding solutions and money for the green transition and means to stop the worst pollutions among other issues.
"Windfall tax is not a magic solution, but it sets an interesting precedency we have been missing. It shows it is possible to do a tax that targets fossil fuels corporations. There are some corporations, where there are concerns and for which windfall taxes can be used.
The windfall tax should be considered a starting point.
"We should be able to tax fossil fuels corporations. There is also the possibility for pollution pace taxes, which are meant for the world's biggest polluters", she reminds the audience of.
From a history point-of-view taxes have not always been successful as big companies have managed to find loopholes in the system. According to Ryding the Windfall tax has potential, although it is a temporary solution.
"Therefore, we need to look closer at the profits of fossil fuel corporations, and if this is an area where there should be an extra tax. If you are highly profitable and wealthy, you should pay a higher amount of tax. And especially if profits are coming from polluting the planet and which is something we all have to pay for", she mentioned.
Another tool she would include in this context is the Carbon Border Adjustment Mechanism, which is a concerning development.
"It basically functions like a border attack on imports from outside the EU. The argument is that we have a carbon leakage and European companies are going to move to other countries, if there is not a border tax", she elaborated.
She pointed out that this is quite an undocumented problem, but there are Carbon Border Adjustments hitting countries like Mozambique, a least developed country.
"By this we are flipping the whole international climate agreement on its head. The idea was that the rich countries will pay climate subsidies to the poorer countries to help pay for the problems that were created by the Western countries. Suddenly Mozambique is paying money to the EU".
Luckily there are good principles developing in the initiatives currently raised as solutions. Ryding's message is "EU needs to deal with the poverty crises and simultaneously find solutions to the inequality crisis".
She mentions the Green Transition and Environmental tax, which helps the poor on an individual level, but also on a global level.
Ryding regards value added tax as "the easy way out", as it taxes everyone and the single mothers cannot avoid it.
When it comes to taxes on wealth or cooperations, Ryding would like to see a more courageous approach from politicians.
"We must stop being afraid of the rich. This requires an open debate on what is influencing our political decisions".
Tax havens abroad are doing quite well when there are national level solutions to tax havens. Governments need to work together on this.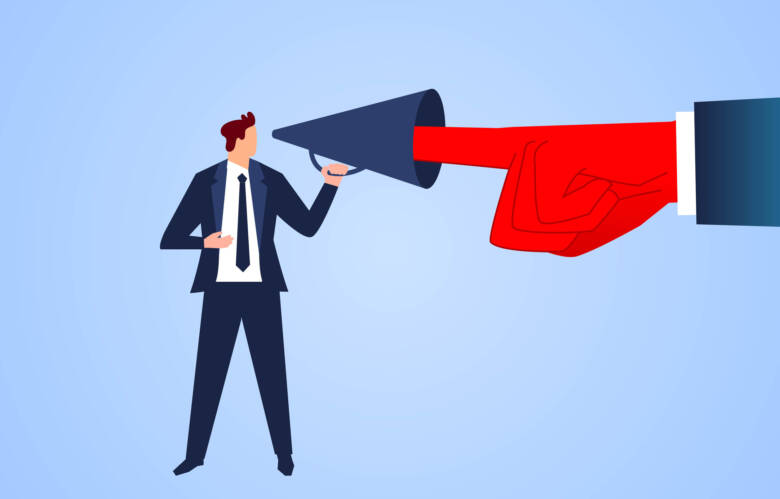 EU framework
At the EU level, the Clean Energy for All Europeans package, a set of eight legislative acts related to energy and the European consumers with main objectives to put energy efficiency first, achieve global leadership in renewable energies and provide a fair deal for consumers, was first published by the European Commission in November 2016. The package includes several provisions on energy poverty in the Directives:
the Energy Performance of Buildings Directive (EPBD)
the Energy Efficiency Directive (EED)
the Electricity Directive
the Renewable Energy Directive (RED)
the Governance Regulation
At the EU level, the concept has therefore been included in many provisions of all 5 legislations.
However, member states still have work to do to ensure energy poverty is tackled in policies, financing programs, and more. Although the number of countries that recognize energy poverty formally in legislation or policy is rising, most of the Member States do not have yet a formal definition, and many policymakers struggle to grasp the multi-dimensional concept of energy poverty.