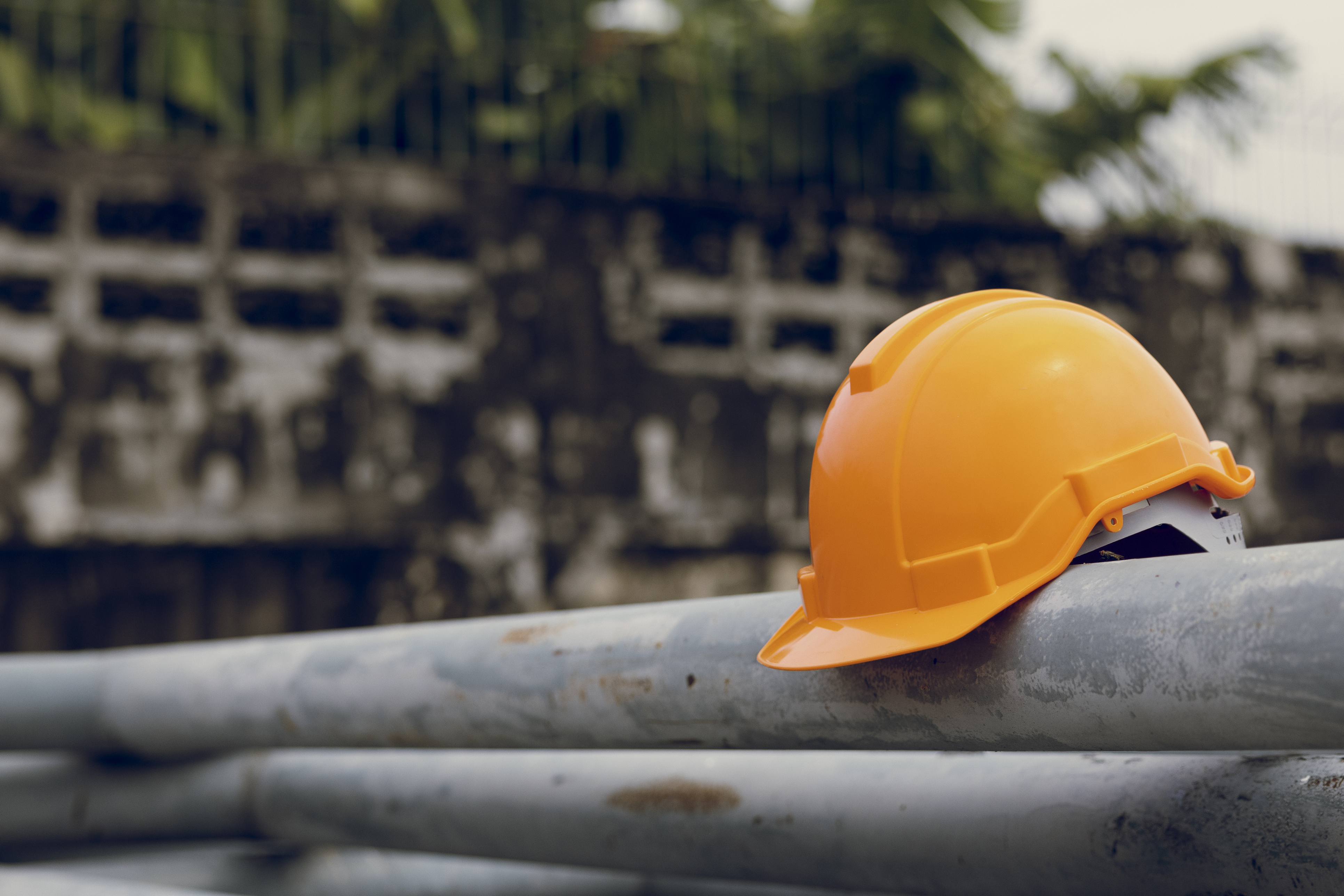 Workplace accidents that led to death increased last year in Finland
News
According to the Finnish Workers' Compensation Center there were 23 deaths in the workplace reported in Finland in 2022, while in 2021 this number was 12. There has been an almost 100 percent increase in workplace accidents that led to death, which is worrying. The ETUC is currently running the campaign "Zero Death At Work". FinUnions asked two work environment experts whether this goal is achievable in Finland.
Tapio Jääskeläinen, a work environment expert at The Finnish Construction Trade Union says first that statistics can fluctuate slightly from year to year. In the fields of construction and especially in earthmoving a change for the worse has been seen last year. 10 deaths were reported in the construction sector last year.
"The accidents found in the data are quite typical of nature. Falls are regrettably common in building construction and lifting heavy objects as well as element installations cause dangerous situations", says Jääskeläinen.
The utilization of subcontractors, use of agency workers and tight schedules create a sense of uncertainty in the work environment.
"There has been a shift toward subcontracting and more partnerships are in use. The cheapest option may not be the safest in regard to the quality and swiftness of the work. It would be good to pay more attention to this fact also in the process of selecting subcontractors", Jääskeläinen states.
Jääskeläinen also thinks the management culture should be improved. There is both a need for training, but also resources and occupational safety know-how.
"Even though workers are often self-directed, they must also receive help from management when needed. Work is often managed under pressure from an on-site office, which is evidence of more resources being required", Jääskeläinen says.
When there are many operators on worksites, communicative management may be challenging. This may be further amplified if the workers or operators are not familiar or there is no shared language. Worker turnover may also be heavy.
"The workers themselves draw attention to tight schedules in projects. The site must be finished by Christmas or Midsummer. Projects are late from the beginning and there is a race to meet deadlines", Jääskeläinen describes typical work situations.
However, he considers it a good thing that more machines have been brought into use. He mentions as an example that an elevator should be used for moving construction materials.
"Elevators are often taken out of service too early or not taken into service at all", he says.
Agency workers are also hired for carrying. A telehandler may be brought on site to lift construction materials through windows and to balconies. At the same time, railings disappear to get things in place. This makes the work environment less safe.
"Even though this doesn't directly correlate to accidental deaths, it's a practice that puts people in danger. Things are unnecessarily carried, when there should be tools and machines to help", Jääskeläinen stresses.
Common rules and measures
Currently an employer may receive a few day-fines for neglecting work safety and involuntary manslaughter.
"Strict binding legislation and more resources for supervision. That's one way to curb bad companies."
According to Jääskeläinen, there are many good companies in the sector, but a bunch of bad ones as well.
"You can't count on hope and good standards for everything in the world. In construction especially it would be good to get all the companies on the same line. That's why there should be precise and binding legislation in a field which is monitored by occupational safety officials", he says.
Jääskeläinen points out that authorities should be given adequate tools and the means to intervene in misconduct.
"If an inspector first gives a written advice or an improvement notice, it's a very long and hard path. The site has already been completed before real consequences can happen."
Jääskeläinen is not happy with the way occupational safety officials and employers have run things during the pandemic. Officials did less visits to worksites and employers did not either advance occupational safety at sites. Occupational health and safety issues took steps backwards.
"An occupational safety representative should be elected also on construction sites and in construction companies", he emphasizes.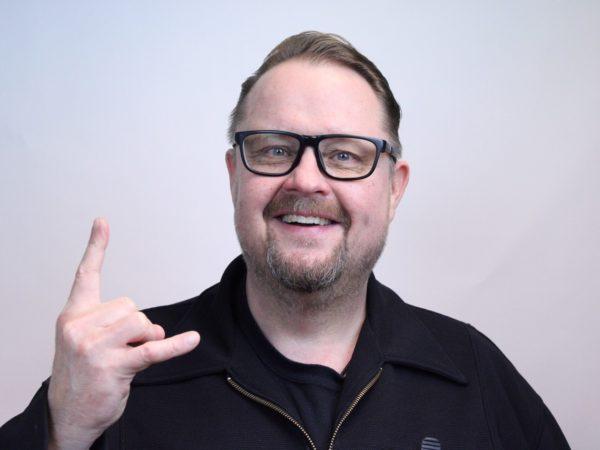 Concerns about working alone
When looking closer at last year's statistics on deaths in the workplace in Finland, one case sticks out. A postman died as a result of a violent attack. It is a very unfortunate incident and has especially worried workers who work alone.
"The Finnish Construction Trade Union also receives messages from workers, who are doing repairs or working in people's homes alone and do not feel comfortable doing so. When examining risks, the possibility of alerting help and whether working alone is possible should be evaluated. There should be a way to work alone", Jääskeläinen points out.
For a while now, the safety of lifting materials, especially in element installation that often involves heavy weights and heights, has been a large concern in the construction sector. There are many close calls situations in this area of work.
In Denmark, there are rules saying that in construction work done at any building measuring over 25 meters, an elevator must be used.
"There is no such regulation in Finland. Tower cranes without elevators are another thing. It's absolutely ludicrous to make a crane operator climb that kinds of height along frozen ladders", he mentions.
The advancement of technology should be taken into account when introducing new machines and it should be supported. This would also be in the spirit of occupational safety.
"Because high-rise construction is done more and more in tight city areas, we don't really have good practices for it, or perhaps there should be more occupational safety norms to improve work at height", Jääskeläinen ponders.
Climate change and the changing of working life
Deaths caused by heatstroke are rare in Finland but not elsewhere in Europe. Extreme temperatures have also caused increased mortality in workplaces. Jääskeläinen thinks the climate change should be considered in the area of occupational safety in Finland as well.
"The summers keep getting hotter, which means there is the need to increase the cool and adding breaks."
Light entrepreneurship has been on the rise in construction, and this has in the field meant shifting responsibility from paying of wages to safety to a another party.
"That's also another thing to consider when talking about occupational safety", Jääskeläinen says.
Back to basics
Work environment expert Mika Poikolainen from the Finnish Industrial Union has for years been following workplace accidents and the inspection reports of officials as part of his work.
"When looking at the numbers of workrelated deaths, industry work is right behind the construction sector", he says.
There were five reported deaths in the industry sectors during 2022 in Finland. A forklift accident, a chemical leak in a production facility, a machine crushing accident at a factory, the violent incident at Posti and an accident at a dockyard.
Poikolainen lists the most common causes for fatalities. These are falling, getting caught between something, getting crushed under something, chemicals, machines, and equipment. In many of the inspection reports read by Poikolainen there is a mentioning of insufficient instructions at the workplace and that more guidance and training should have been provided.
Poikolainen reflects over whether instructions are given in an understandable way and if they are thoroughly understood. He also reminds that recognition of risks and possible dangerous situations are also part of the workplace introduction so that the employee understands all procedures of the work task. Giving a manual won't be enough.
"There are no shortcuts. All the parts relating to the assignment must be gone through and procedures and risks must be acknowledged. This must be done by guidence. Taking care of occupational safety is a critical part of the managerial tasks at a workplace", he emphasizes.
According to Poikolainen, employers should make use of the internationally developed seven golden rules that lead to occupational safety and health. The rules are based on the anticipatory safety culture of Vision Zero where safety, health and well-being connect on all levels of work.
"Employers or decision-makers must make sure that employees are familiar with safety regulations, but also listen to workers and increase training when needed", he says.
He regards the possibility to participate in occupational health and safety training during working time in the industry sectors as a good thing. It is a way of enhancing skills in workplaces.
Poikolainen also emphasizes on a close dialogue and preventing acts in the workplace to avoid sanctions and to avoid sanctions for employees in their own work as well as for employers through management responsibility.
"When looking at statistics, workplace deaths are still affecting mainly men", he adds.
Rush – one of the worst enemies
Psychosocial risks come into play here as well. Poikolainen mentions in this context rush and rapid workflow and the ability to control work tasks. Both factors have a large impact when a faster performance and result is required.
"Being in a rush all the time is rarely mentioned directly in inspection reports, but you can detect this between the lines from the text", he says.
"How well are the workers prepared to do their tasks, is the equipment in order and if there are changes, how well are these taken into account in advance", Poikolainen ponders.
Workplace inspections have decreased
According to the 2021 occupational safety report, there were 20 495 workplace inspections that year, which is noticeably less than previous years. During the peak years there were almost 28 000 inspections per year. A similar trend can be observed across Europe. The message of the Industry Union and the entire trade union movement has been that the amount of workplace inspections should be increased.
"We want the authorities to be visible in the workplace. It matters when an official takes a stand and the employer possibly receives sanctions, and also functions as a support for an occupational safety representative at the workplace", Poikolainen says.
"The time used for on-site inspections has also decreased, which means less supervision of conditions from the authorities", he adds.
A thing that also sticks out is the fact that during inspection visits in 2021, over 40 000 written advice and improvement notices were given across all fields.
"If there are this many shortcomings detected by the authorities in Finland, it tells us that there are workplaces that don't follow the law", Poikolainen says.
Occupational safety officials can give fines, make binding decisions, or file a report to the police. In 2021 there were over 1000 investigated serious work accidents.
"These numbers are proof that there is a need for supervision from the authorities", he comments.
Sanctions are still needed
In his next sentence, Poikolainen states that sanctions in Finland are low. An employer may get away with a day-fine. A corporate fine, which is a punishment for illegal actions, ranges from 850 to 850 000 €.
"If you ask me, I would establish a kind of 'occupation safety parking ticket', which could be given right away when an inspector notices something wrong. Sanctions for neglecting safety are currently too small and should be toughened", Poikolainen says.
As a former occupational safety delegate Poikolainen would like that occupational health and safety issues should be included as a stronger part of all educational levels.
"The earlier and the better we embrace the meaning of occupational safety, the better companies and people can operate".
ETUC's goal: Zero death at work
The umbrella organization of the European trade union movement, ETUC, has for a year been campaigning for more efficient occupational safety measures at workplaces and that the goal in the EU would be Zero Death at Work. According to the ETUC, one reason for the growing amount of workplace death is that half a million less occupational safety inspections are now carried out in Europe compared to the beginning of the last decade. That is why the ETUC demands more occupational safety and health training, workplace inspections and punishments in its campaign for zero workplace deaths by 2030.
Support for the campaign has also been given by the Finnish Minister of Employment Tuula Haatainen, as well as Finnish MEPs such as Miapetra Kumpula-Natri and Eero Heinäluoma (S&D), Silvia Modig (The Left group) and Sirpa Pietikäinen (EPP).
Translated to English by Julius Bergius.